I'm linking up with Blog Hoppin' today.
I hope to link up throughout the week with other topics, but it's the last week before school starts and honestly, I think my brain turned off this summer. I have truly enjoyed my "off" time even though it hasn't felt much like summer here in Ohio. I told my friends that I was going to boycott the start of school until I had at least a month of 90 degree temps...then I would be good to go back. ;)
Moving on----
"Fun" may not be the best use of words..and you may already know some of this about me (I tend to be an open book)....BUT here goes 10 Facts About Me.
1) My children are my life! I have a son who is 7 and my daughter is 11.
Everything I do is based on how I can make things better for them. I love my kiddos dearly!! I was even lucky enough to have them both in my classrooms. I taught my daughter in 2nd grade and I had my son in my 1st grade classroom last year.
2) Everyone says that they are married to the best husband...but that's not possible, because I am! ;)
My husband is my best friend, soul mate, support system, cheerleader, listening ear, crying shoulder...my list could go on forever. We started dating in 1999 after "meeting" each other online--CRAZY huh? We did have a mutual friend, and were only 35 minutes away from each other all along! Small world! :)
(We will just say this is an instagram photo and not that it's an old photo. I'm not that old yet!)
3) I believe that everything has a purpose, and a plan. Though I may not always understand the plan that is in store for me--patience, faith, and trust will always help me cope.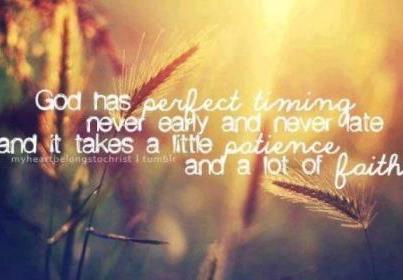 4) I'm an animal lover! I'm not a dog person or a cat person---I'm just an animal lover in general.
Growing up, if a stray happened upon my parent's house, I would get in trouble for feeding it. We already had pets, and I was ALWAYS trying to get a new one to stay. Mom and Dad would say, if you feed it it will stay here! Duh! I knew that!! That's what I was trying to do! ;)
Here's a pic of my current kitty--who thinks he's supposed to wake me up at 1 AM--no joke. It's like clockwork. He hops on my bed, walks up on my back, lays down for a few minutes. Then he walks over beside my hubby and plops down. I mean PLOPS. You can feel the bed shake!
Also, every cat I've owned has been a Tabby. Just a little fact.
5) I WANT so badly to open a bakery someday. I love baking. As a matter of fact, that's why I started TpT. I wanted to make enough money to cover the cost of start up. I'm so afraid of the risk. My hubby says to go for it (see, my little cheerleader!)
6) I'm an organizer. I like to tidy and straighten. I've even carried it over to the camper.
A Big Bin for the kids balls/scooters to keep under the camper, little black pencil holders hold hair products, toothbrushes and deodorants, and then white bins to hold food (I put all breakfast in one, canned foods in one, bread/buns, chips, etc.) Now part of the reason I did this is I'm short. (5'3 1/2")
This keeps me from having to set everything back up when we get to the campground. Since we do camp a lot everything now has it's own place and it's easier for me to help set up.
7) I love the outdoors. I love to just walk in the woods and enjoy the things around me.
The snail and little toad are hard to see in the pictures above--
and the little butterfly was loved by my son!
8) I'm not a girly girl. I've never been really. I don't do a lot of make-up. I don't do purses. I don't do heels. Put me in a t-shirt, blue jeans and flip flops...hat on my head, and I'm good to go!
But this summer, I made my first BIG girl purchase.
No, I didn't get both. I LOVED the brown/orange, but because I'm cheap..thrifty if you'd rather use that word! ;) I opted for the black one. I also purchased make-up that day. Again, not a girly girl--little lip gloss, concealer, maybe a little bronzer and done!)
There's my two big girl purchases! ;)
9) While out shopping for new goodies, I tried to be a big girl again and try Wine. Ick!
Not a drinker. It looks so pretty and fancy in those nice goblets. I could just picture myself when I retire sitting on my deck overlooking the woods with a glass in my hand---or a balcony overlooking the beach. But nope--it's not going to be wine in my glass...maybe a sweet tea? :)
10) I get extremely nervous talking in front of people! Give me a group of firsties, and I'm good to go. Put me in front of adults, or others that I don't know and I'm all shaky. I didn't use to be be like this---I was our HS mascot and could EASILY make a fool out of myself. ;)Now it's much easier to do behind my computer! ;)
That sums it up---ten facts about me!!
I can't wait to read what everyone else has shared! ;)