Say what? It just kinda hit me in the head that it's tomorrow! Our school doesn't do much with it. Actually, not many schools around my area do much with it. But my firsties are excited when we do calendar. They love seeing how close to 100 we get. So THANK GOD for Target. I saw these today:
YAY!! They even have a 100 on them! I've also noticed the 100s snacks with foods (not the 100 piece, but the ones that have you make the number with pretzel and donuts, or circus peanut and gummies). These oreos will be our zeros, and we're using a pretzel stick for our one. Not real creative, but hey, they will love it! :)
I did type up a few things that we will most likely do as whole group on chart paper, but here's a student version. They could use it to make their own book. The writing at the end of the first file I thought would be cute hanging with those ADORABLE 100 year old people that are floating about....you know the ones that look like this:
I found this one from Jenn at Finally in First.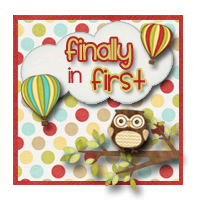 Here's a download of 100s day activities (writing 100 words, using tallies, counting by 1s, 5s, 10s, and the writing that I mentioned too). The poem I just did quickly--but I liked it! :) Click here for some activities if you'd like:
Here's a 100s day poem that I love adding to their Poetry folders.
Off to bed...it will be a C-R-A-Z-Y week (notice how I drew out all the letters??? It's going to be a long one just like that....hundreds day, Valentine's Day, SNOW DAY????---okay, maybe not the last one....but ya never know! :)