Today's tip is for anyone who comments on blog posts. I LOVE comments.
They make my heart happy.
I used to respond to the blog comments right back on my blog, and I often still do.
BUT...
how many people go back to check to see if I've responded?
I know that when I comment on blogs, a lot of times I don't go back and check...and I hardly ever remember to click that little box to let me know if there were more posts.
SO, how can you comment on blogs, and how can bloggers respond back to you? It's simple.
I'm going to now link you over to another post that I read this summer.
Lori from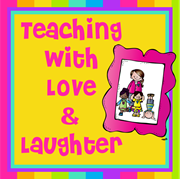 has this great post on no-reply bloggers.
Are you one?
Check out her post and see if you are.
If you are one, Lori shows you step by step how to fix it, so we (as bloggers) can start replying back to your comments! :)
Happy almost middle of the week friends! :)